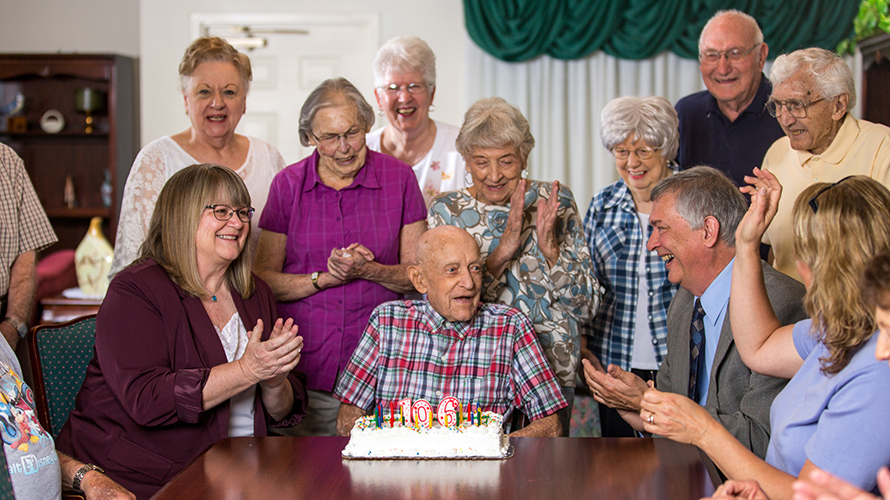 The Exceptional Longevity Lab initiative, Exceptional Longevity in Rural Environments, began in 2007. It is concerned with adaptation and exceptional survival skills in very late life and has three specific aims:
To study exceptional survival skills in rural environments.
To examine activity, cognition, and mental health in late life.
To develop smart home technology that will promote aging in place.
The initiative is supported by funds from the College of Human Sciences.
Centenarian demographics
Centenarians are individuals 100 years of age and older. As of 2013, the global life expectancy was 71 and a half years (Navhagi et al., 2015)
The 1990 census reported that 37,000 people were centenarians in the United States. That number increased to 53,364 in the 2010 census.
About 82.8 percent of centenarians were women. Census report, PDF, 2010
For every 100 women who lived to be at least 100 years old in 2010, there were just 20.7 men who saw their 100th birthday.
In 2010, every 1 out of 5786 of the total population were centenarians. Centenarian Report, PDF, 2010
According to the 2010 Census, there were 846 centenarians in Iowa, third among the 50 states in the percentage of the total population that are centenarians.
86% of Iowa centenarians are female. Iowa Stats Sheet on Centenarians, PDF, 2012
Japan has 3.43 centenarians per 10,000 people, as of 2010, beating even our longest-lived state, North Dakota.