Evaluating the relationship between physical activity and health in older adults.
The Physical Activity and Aging study (PAAS) is a longitudinal, open cohort study that seeks to shed light on the many relationships that exists between physical activity, health, disease, and mortality in older adults (i.e., individuals aged 65 years and above).
Want to know more about the study?
Contact the PAAS team:
PAAS@iastate.edu or 515-294-4253
We provide FREE annual health assessments, including: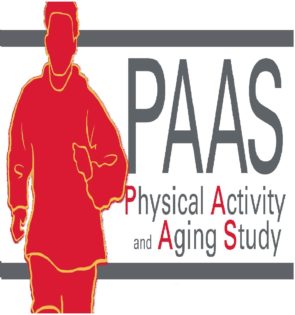 Body Shape, Posture & Balance Analysis (Fit3D)
Cardiovascular Function (Arterial Stiffness, Blood Pressure)
Blood Lipids and Glucose Profiles
Physical Activity, Fitness & Function
Sleep Quality and Quantity
Cognition, Mental Health, and Dementia Screening
Bone Mineral Density Test (DEXA)
Lung function (Spirometry)
Body Composition (DEXA)
To be eligible for this study you must be:
At least 65 years of age.
Our study featured on the daytime TV show "Hello Iowa!" on October 5th, 2022. Click the link below to watch it!