The Urban Ecosystem Project is located within the School of Education at Iowa State University, and is a supporting program of the ISU 4U Promise program.
University of Wisconsin-Madison

The Urban Ecosystem Project collaborates with the Midwest Center of Excellence in Vector-borne Disease (MCE-VBD) where Dr. Lyric Bartholomay (UEP Principal Investigator) is Director. Dr. Bartholomay and members of her laboratory assist the UEP in many activities, including the 441x Teaching and Learning with Insects Course (primarily taken by ISU undergraduates) and Mosquitoes & Me programing, including the Summer Camp, After School Program, and Club.
UEP preservice teachers, youth participants, and program educators interact directly with entomologists to gain knowledge about mosquitoes through authentic insect science experiences.  This collaboration with the MCE-VBD in-turn provides Public Health Entomology Trainees in Wisconsin the opportunity to communicate their scientific knowledge in a new way, through the TriSC³I pedagogy framework.
In addition, the Urban Ecosystem Project is working with the UW-Madison, Global Health Institute to enhance mosquito research and education in Bahía de Caráquez, Ecuador.
Walking Palms Global Health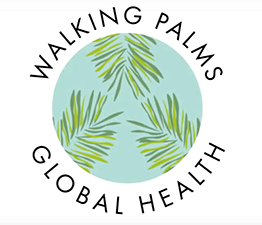 The Urban Ecosystem project is working with Walking Palms Global Health, an NGO based in Bahía de Caráquez, Manabí Province, Ecuador to provide youth educational programming based on the Mosquitoes & Me Summer Camp curriculum.  Working with the director and staff at Walking Palms, Mosquitoes & Me has been adapted into Mosquitos y Yo.  The Mosquitos y Yo programming will soon be offered as a summer camp supported by the UW-Madison Global Health Institute and in the future may be expanded into formal education classrooms.
On Campus – Iowa State University
In September 2019, we joined the University Translational Research Network (U-TuRN) at IS

U, an engaged faculty group that aims to "empower communities to build environments and systems conducive to healthy living" (U-TuRN mission statement).  Drs. Katherine Richardson Bruna and Lyric Bartholomay lead the Characterizing Community-based Science Learning Through Emotion and Play project, in the Community Outreach and Engagement group of U-TuRN.
Texas K-12 Summer Institute

The K-12 Summer Institute provides professional development in science education and connections between health and the environment to K-12 Educators in Texas.  Members of the Urban Ecosystem Project travel to Texas to present and demonstrate the Mosquitoes and Me Science Curriculum to participating inservice teachers.  This four day conference is held in Kerrville, Texas and is scheduled to host the 19th Annual conference in July 2020.